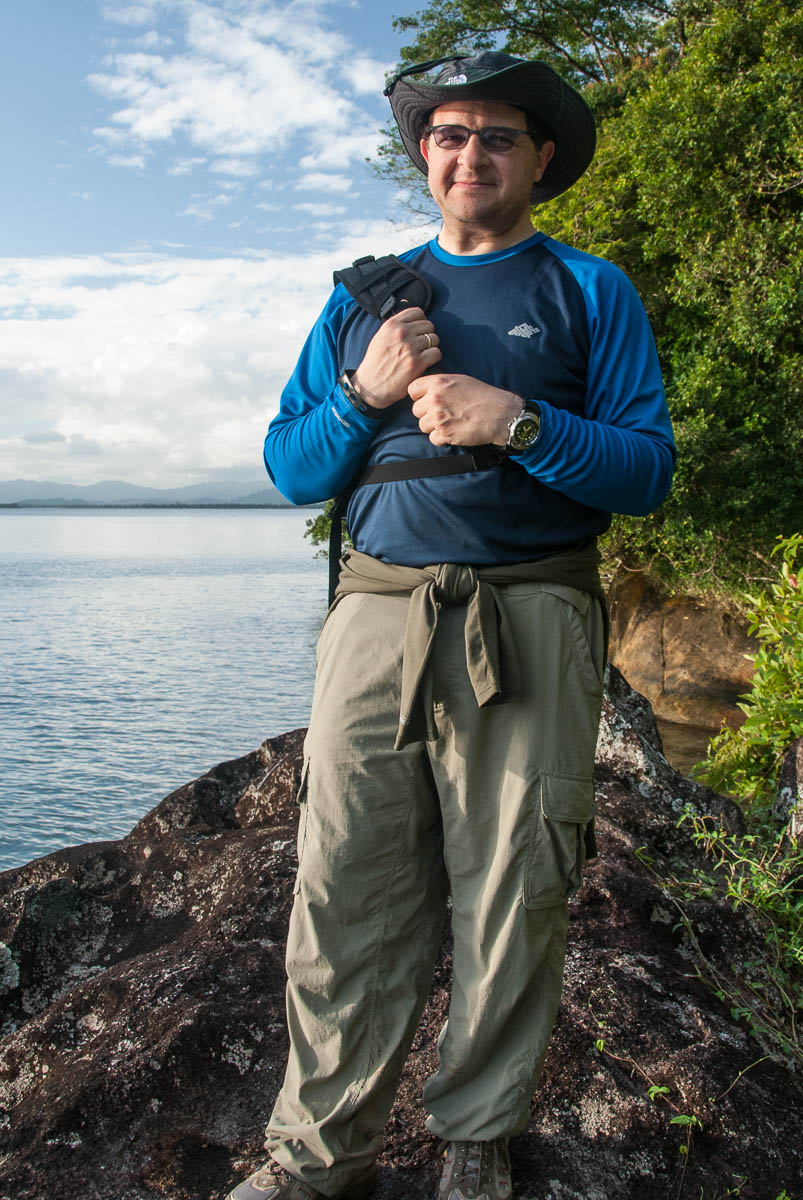 Madagascar, 2007 (photo by H. Rosenbaum)
Largely self-taught, Ronald A. Lake became an avid photographer as a result of visiting Madagascar in 2007, which led him to publish a book of his photos, Glimpses of Madagascar: Lemurs and Landscapes, People and Places. The book went on to become a featured selection in the Annual Holiday Book Guide of Outdoor Photography magazine. Ron's photographs of Madagascar have been exhibited at Johns Hopkins University, the Stamford Center for the Arts, the New England Council of the Wildlife Conservation Society, in New York City, and on The World cruise ship.
An avid traveler, Ron has shot images of city scenes, landscapes, wildlife, and people in such diverse places as China, Botswana, the UK, Chile, and Antarctica, as well as locally in Connecticut and New York, where he has produced photo-essays on a variety of topics, including a Chinese laundry, jazz musicians, mandala sandpainting by Tibetan monks, and a reunion of Holocaust survivors from Szydlowiec, Poland.
For Ron, photography is a form of insight, which aims to reveal essential facets of human experience and the world around us.
Ron has exhibited at a number of juried shows sponsored by the University of Connecticut-Stamford, the Wilton Arts Council, the New Canaan Society for the Arts, and the Greenwich Arts Council, winning various prizes.

Contact: ronlake@optonline.net
send email
| | |
| --- | --- |
| | Antarctica, 2014 (photo by R. Moraga Zuniga) |